Catering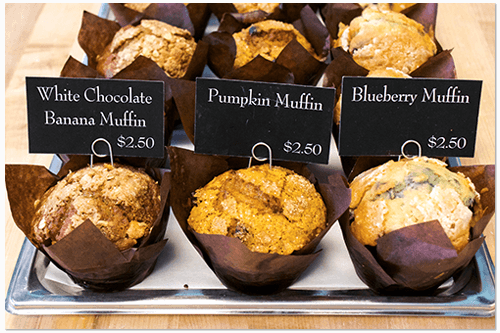 Radina's provides catering services to K-State campus and the Manhattan area.
Send us an email with your event information, date, needs, etc. and our catering manager will get back to you within 24 hours.
Offerings Available for Catering:
Breakfast Catering
An assortment of our fresh baked pastries served with coffee.
Cookies!
An assortment of either full-sized or half-sized cookies fun for any occasion.
Fresh Brewed Coffee
Locally roasted coffee brewed fresh for your event.
Boxed Lunches
Your choice of sandwich, boxed up with chips or fruit and a cookie.
Iced tea & Lemonade
Fresh brewed iced tea and lemonade.